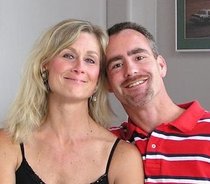 At Frantz Automotive Center our goal is simple – your complete satisfaction both professionally and personally. We strive to provide the best customer service possible and earning your trust is of utmost importance to us.

Our reputation is built on years of quality service and integrity. Locally owned and operated by Don and Lisa Frantz, we take great pride in providing expert auto repair and service on all vehicle makes and models. Whether you drive an import or domestic car or truck, SUV, mini-van or hybrid vehicle we can fix it.
​
Frantz Automotive Center has been in business for over thirty years now. You don't stay in business as long as we have by providing inferior work or customer service. We pride ourselves on what we do and how we do it. Come by and see for yourself why Frantz Automotive is the best automotive repair and service center in Cary and beyond.
---
---
The Frantz Automotive Team
---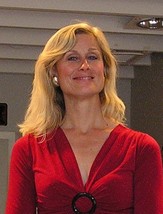 Lisa Frantz
Owner, Frantz Automotive Center
​Lisa, along with her husband Don, own and operate Frantz Automotive Center, a nationally recognized automotive repair and service center that has been serving Cary and surrounding areas for over 30 years. Lisa's responsibilities include business management, customer relations, and strategic planning. A proud parent of six children, Lisa routinely volunteers at a number of area schools and has served as a board member on the Cary High School IMP Club and Cary Elementary PTA. Lisa's leadership and commitment to excellence have resulted in a number of accolades including the Cary Chamber of Commerce Small Business Community Service Award in 2003 and the Small Business of the Year Award in 2008 as well as MotorAge Magazine's Top Shop Award in 2007 and 2009.
---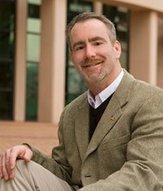 Don Frantz
Owner, Frantz Automotive Center
Don, along with his wife Lisa, own and operate Frantz Automotive Center. Don is an ASE Certified Master Technician and his responsibilities include workforce leadership, marketing and communication strategies and technical support. Like Lisa, Don is also very involved in the local community. Don has served on the Town of Cary's Planning and Zoning Board and is a past President of the Heart of Cary Association. In 2007 Don was elected as the District B Representative on the Cary Town Council, a position he still holds today. Don is also the Council liaison to the Cary's Parks, Recreation and Cultural Resources Advisory Board and also served as a board member of the North Carolina Chapter of the National Federation of Independent Business (NFIB) Leadership Council.


---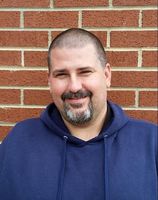 Darryl Phillips
Service Manager
Darryl's responsibilities include workforce management, estimating and authorizing repair and service work, inventory and parts ordering and basically anything else that needs done. Darryl is an ASE Certified Service Consultant and a Licensed North Carolina State Vehicle Inspector. Darryl's strong work ethic, attention to detail and can-do attitude have played a valuable role in the success of Frantz Automotive Center - we don't know what we'd do without him!
---